The History of World Impact

World Impact, Inc., TUMI's parent ministry, is an interdenominational missions organization committed to facilitating church-planting movements by evangelizing, equipping, and empowering the unreached urban poor.
Evangelism: Everything we say and do that reveals the love of God to our neighbors.
Equipping: Training urban disciples to live a healthy Christian life and ot make new disciples.
Empowerment: indigenously led church-based ministries transforming communities together.
Our vision is to recruit, empower, and release urban leaders who will plant churches and launch indigenous church planting movements. Our commitment is to see the empowered urban poor advancing God's Kingdom in every city through the local church.
Our Global Ends Statement is: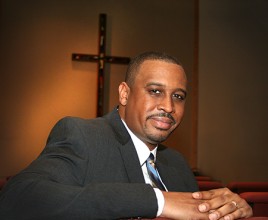 The Gospel of the Kingdom proclaimed by the empowered urban poor to every people group through indigenous churches and movements.
Dr. Alvin Sanders is World Impact's president and CEO. Alvin is a churchman at heart. After church planting and pastoring, he served as a denominational leader with the Evangelical Free Church of America (EFCA) for seven years and then joined World Impact in 2015 as the Senior Vice President of Mobilization. He was named president and CEO of World Impact November 2017.
Our History
World Impact has developed as a leader in urban ministry for over 40 years, focusing on planting healthy urban churches, developing missional partnerships, resourcing urban leaders, and demonstrating compassion and justice.
---