Partner with Us!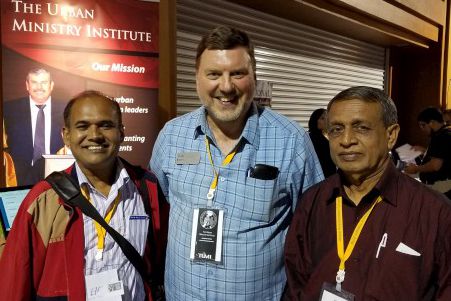 We are convinced that the only way we can fulfill this vision is to partner with like-minded churches, ministries, denominations, mission societies and individuals who are seeking to fulfill the Great Commission. Lets do everything we can, while we can, as long as we can to see the Lord Jesus Christ glorified and known in every place on the planet!
Our Expansion Goals for 2015-2021 are as follows:
100,000 people in America and around the world discipled with TUMI's disicpleship curriculum
10,000 indigenous pastors and Christian workers trained with TUMI's leadership trianing program
4,000 ministries invited to partner with TUMI
1,000 former prisoners deployed to the mission field
800 seminary sites in prisons, American inner cities, and unreached peoples around the world
40 countries and 20 strategic languages
16 new curricula tools and 13 new training events
Here are some ways we can partner:
Pray regularly for us
Underwrite our training in under-resourced communities
Share the vision with others
Start a TUMI Advancement Council in Your Area
Recommend possible translation partners
Give toward our TUMI Translation Project
---
Recommend possible translation partners to us
TUMI forms three kinds of partnerships to accomplish our translation projects.
User Communities – TUMI prioritizes its language translation projects by seeking to follow the Macedonian Call model of Acts 16:9 "And a vision appeared to Paul in the night: a man of Macedonia was standing there, urging him and saying, 'Come over to Macedonia and help us.'"(ESV) As guided by the Holy Spirit, TUMI is attentive to contacts with other ministries around the world who express interest in using our materials in their Target Language. TUMI seeks to form a User Community by bringing together as many ministries as possible who are doing Kingdom work in areas where the Target Language is spoken. We are motivated by Great Commission urgency, for God's Glory.


Translation Partners – TUMI does not intend to bring translators onto our staff. Instead, we seek partnerships with bilingual Christians who have the time and resources to do the actual translation work, with modest compensation from us. We have an established process involving steps of editing and theological review to ensure integrity of the translated materials. Translation Partners are usually affiliated with the User Community.


North American Partners – Key to our success in many translation projects is the involvement of churches, foundations, and individuals with connections to User Communities and with the financial means to underwrite the translation work itself. These North American partners are very helpful as advocates and go-betweens to enable projects to be completed efficiently.
If you know of someone who may be able interested in translating Fight the Good Fight of Faith, please contact Harold Roesler, Translation Manager, and recomend the possible translation partner(s) to us.
Start a TUMI Advancement Council in your area
Over 40 years ago World Impact recognized its call to urban missions—to make disciples in the city who would go on to plant churches and launch indigenous movements among the poor. It has been a long and fascinating journey, with many "dangers, toils, and snares" as the beloved hymn suggests. One constant through it all has been our ongoing friendship with mission-minded churches who've stood with us. These churches have been with us from the start. Since our recent global expansion with TUMI, they are now expanding their roles to take an active part in our mission, including everything from underwriting translation expenses to starting TUMI sites in far away places.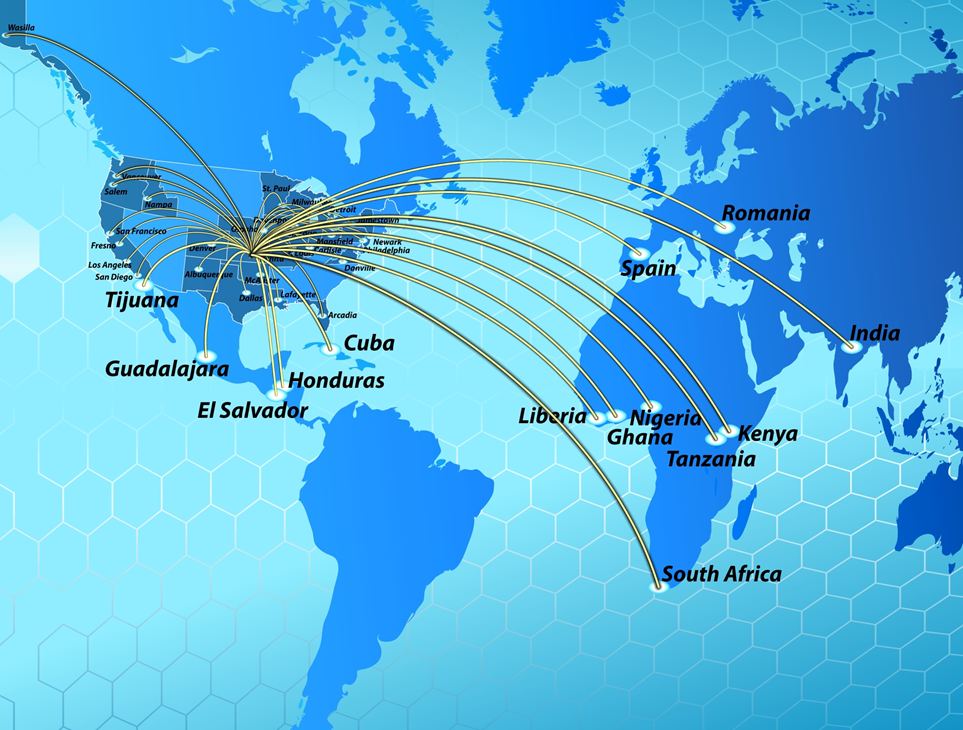 In 2014 we started an initiative called the TUMI Advancement Council--a group of churches, mission leaders, lead pastors, and donors who have banded together to find ways to support the training of leaders among the urban poor worldwide. What started as a humble idea has quickly grown into an amazing mission phenomenon! In our recent meeting, 45 mission leaders and pastors gathered to share testimony on how they are expanding our influence worldwide, and brainstormed options in how to meet our Board-directed expansion plan for the next seven years. This handful of churches and ministries have led to the formation of TUMI sites in eight nations, and have begun to fund translations of our resources for leadership development. They are feverishly seeking to help us translate our resources into multiple languages!
If you are interested in finding out more about what it would take to facilitate this kind of meeting of churches, mission leaders, pastors and donors in your area, please contact Rev. Al Ewert, our Senior Leader, Partership Development for TUMI.

Share the vision with others
If you know of others we can contact about this exciting opportunity and you would like to arrange a meeting with them/us to discuss it, please let us know.
Become a Harvester: Underwrite our training in under-resourced communities
In order to keep our resources affordable for the poor, we must find sponsors to cover the gap between what we charge them, and what it costs us to produce our materials. We need 1,200 individual partners to commit to give $600 per year ($50 per month). These funds enable us to train indigenous church planters and pastors who will plant and lead churches that transform their communities.
The Problem

The Solution

The way we train workers is too expensive, too long, and hard to access.
The Urban Ministry Institute (TUMI)
"The harvest is great, but the laborers are few" (Matt. 9.37)
Since 1995 TUMI has equipped leaders for the church, especially among the poor, to advance God's Kingdom.

The number of unreached people at home and abroad is astronomical.
Many countries forbid foreign missionaries or missionary activity.
95% of the world's pastors receive inadequate Bible training.
America's mass incarceration system produces high recidivism and broken familieis.
US seminaries deploy few Christian workers to America's inner cities or prison systems.
Urban pastors are shut out of traditional leadership training.

We offer seminary-level leadership programs in prisons, America's inner cities, and 17 countries (over 250 satellites), all affordable and relevant to cultural context.
We make discipleship curriculum available to the poor in numerous languages around the world.
We collaborate with ministry partners from varoius denominations and traditions.
Our prisoner training impacts families (70% restored) and society (6% recidivism).
We train indigenous leaders to plant churches and pastor new congreations in places traditional missionaries never go.