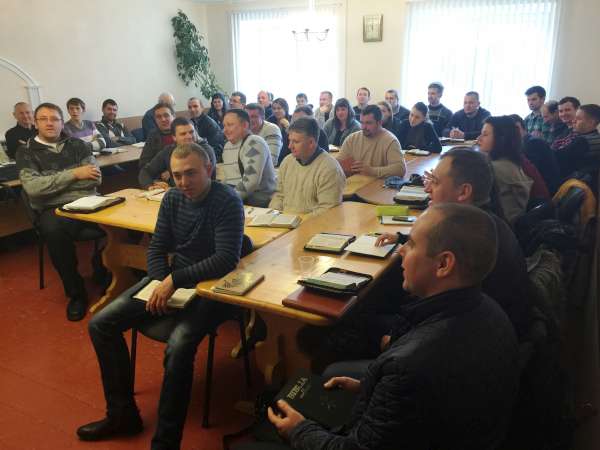 We are delighted to partner with churches and ministries around the world. We see God using his people in every place to expand his church and advance his kingdom. We continue to seek partners from every place, desiring to stand with those who are seeking to equip laborers for the work of ministry and sake of Gospel advance.
In order to best facilitate these international partnerships, we require a U.S. sponsoring church or ministry to act as a liaison between TUMI and the international site applicant for purposes of communication, logistics, and to serve as one of the three references. As a U.S. based church or denomination, if you are supporting a missionary or indigenous leader in a foreign country and desire to see them become a TUMI satellite, you can serve as their sponsor so they can become a TUMI site. Please contact us for more information on how to facilitate this.
If you are a potential international partner, and you find that you do not have the capacity to apply to become a TUMI satellite, we have a single volume curriculum entitled Fight the Good Fight of Faith that you can consider for discipleship and leadership training. We are currently translating it into several languages.
---
As of May 2017, here is our listing of our International Partners:
(click in the image on the right to get to our Satellite map, and click on the house/church for each location to get address and contact info for that satellite)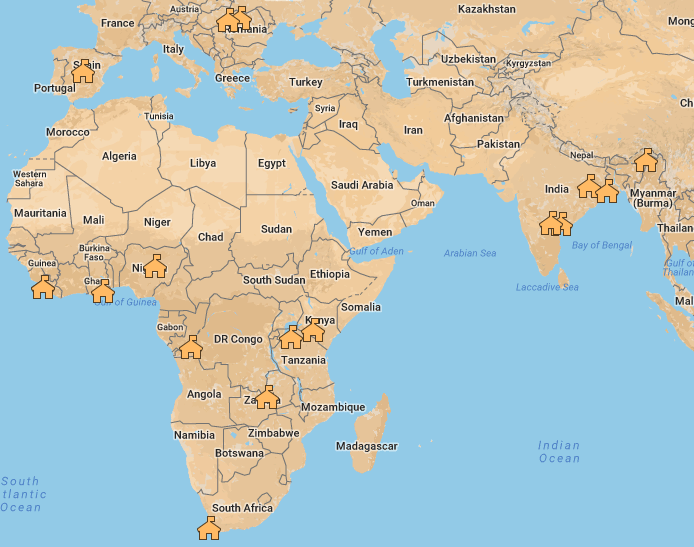 Democractic Republic of the Congo (Mikonga)

"Closed Country 1"
Ecuador (Santo Domingo)
El Salvador (Ilobasco)
Ghana (Accra)
Honduras (Tegucigalpa)
India (Pinapaka-Khammam-Telangana; Hyderabad; Tinsukia-Assam; Ranchi-Jharkhand; Kolkata)
Kenya (Nairobi)
Liberia (Monrovia; Paynesville)
Mexico (Ensenada; Tijuana; Tlaquepaque-Jalisco; Ciudad de Mexico; Colonia Reforma)
Nigeria (Jos)
Papua New Guinea (Tiap Village-Madang Province)
Romania (Dej [additional teaching location in Ukraine]; Sinnicolau Roman)
South Africa (Cape Town)
Spain (Madrid)
Tanzania (Mwanza City)
Zambia (Ndola)