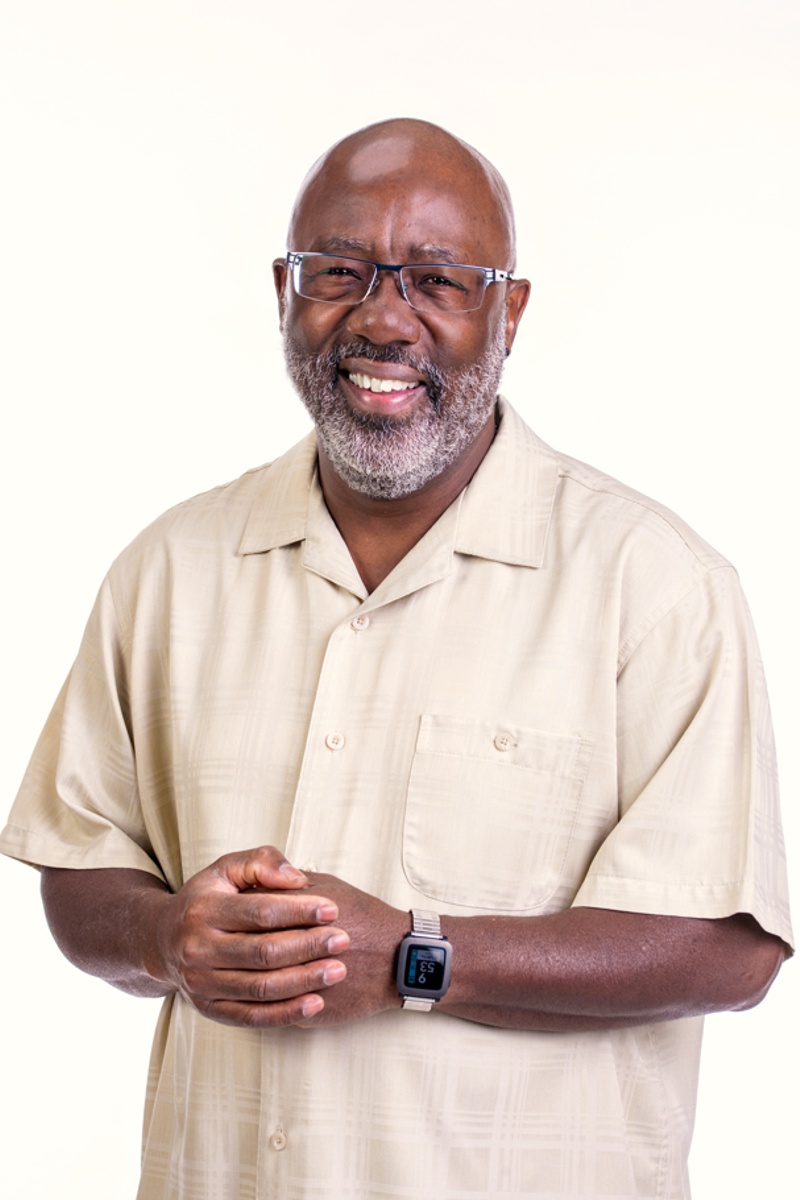 Sr. Vice President, World Impact;
Executive Director, TUMI
Rev. Dr. Don Davis is an ordained minister and native of Wichita, Kansas, is the Founder and Director of World Impact's Urban Ministry Institute, a research and training center dedicated to equipping leadership and empowering movements for the urban church, especially among the poor, to advance the Kingdom of God in
the city.
---
Rev. Dr. Don Davis' Bio
Dr. Don Davis attended Wheaton College and Wheaton Graduate School, and graduated summa cum laude in both his B.A. (1988) and M.A. (1989) degrees, in Biblical Studies and Systematic Theology respectively. He earned his Ph.D. in Religion (Theology and Ethics) from the University of Iowa School of Religion (2000). Don and his wife Beth joined staff in the fall of 1975, having served as community minister, as Director of World Impact Wichita, and as Vice President of Education. He has also served in pastoral ministries, as church planter, as associate pastor, and lead pastor.
In addition to his current duties as the Institute's Director and as professor in its Hope School of Ministry, Dr. Davis also serves as World Impact's Senior Vice President of Church and Leadership Development. As such, he oversees the training of urban missionaries, church planters, and city pastors, and facilitates training opportunities for urban Christian workers in evangelism, church growth, and pioneer missions. He also leads the Institute's extensive distance learning programs (as of December 2016 we have 251 Institute satellites in 17 countries), and facilitates leadership development efforts for organizations and denominations like Prison Fellowship, the Evangelical Free Church of America, and the Church of God in Christ.
A recipient of numerous teaching and academic awards, Don has served as professor and faculty at a number of fine academic institutions, having lectured and taught courses in religion, theology, philosophy, and biblical studies at schools such as Wheaton College, St. Ambrose University, the Houston Graduate School of Theology, the University of Iowa School of Religion, the Robert E. Webber Institute of Worship Studies.

Dr. Davis has authored a number of books, curricula, and study materials to equip urban leaders, including the Capstone Curriculum, TUMI's premiere 16 module distance education seminary instruction. One of his latest books, Sacred Roots: A Primer On Retrieving the Great Tradition, focuses on how urban churches can be renewed through a rediscovery of the historic orthodox faith. Dr. Davis has participated in academic lectureships such as the Staley Lecture series, renewal conferences like the Promise Keepers rallies, and theological consortiums like the University of Virginia Lived Theology Project Series. Don received the Distinguished Alumni Fellow Award from the University of Iowa College of Liberal Arts and Sciences in 2009. He is also a member of the Society of Biblical Literature, and the American Academy of Religion.
Don has been married to Elizabeth (Beth) since February 1975. Their oldest son, Matthew David, was 26 years old when he went home to be with the Lord in August of 2003. They have two other grown children, Joanna Davis-McEligatt, an Assistant Professor of ethnic studies at the University of Louisiana (Lafayette), and Daniel, who serves as an IT and Social Media Specialist with The Urban Ministry Institute. Perhaps most important of all, Don and Beth are proud grandparents of August, 4, (belonging to Joanna and Colin), and Nadia, 10, and Eleanora, 2 (belonging to Daniel and JennElaine).
---
Dr. Davis' Weekly Expository Teaching
TUMI follows the readings of the Bible outlined by the Revised Common Lectionary in our weekly services together, and worship and teach in our times together informed by those Scriptures as well as our annual theme, all shaped by the observances of the Church Year. Listen along with us as Dr. Davis presents on topics related to our theme and the Church Year. His expository sermons are Scripturally based, Christ-centered, urban-flavored, and spiritually refreshing! This link will take you to the latest TUMI teaching in our worship, or you mayiwish to visit our Sound Cloud page to find previous teachings on a broad array of themes on books of the Bible and themes related to the Church Year. We make these available to encourage you in your walk with Christ, and to to inspire you to a greater love for and knowlege of our Savior!
Contact Dr. Davis
Support Dr. and Mrs. Davis