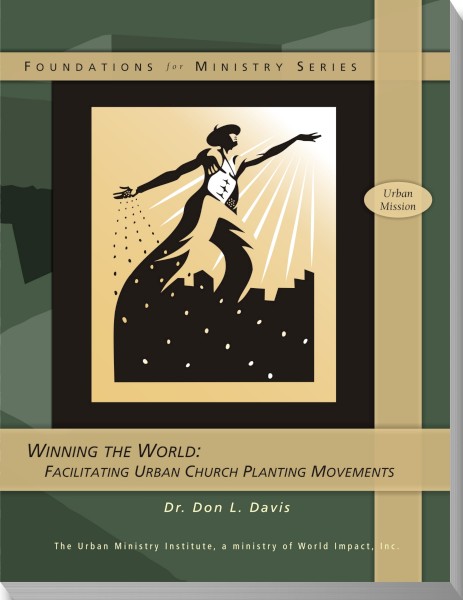 Winning the World:
Facilitating Urban Church Planting Movements
This course considers the factors and forces connected to the amazing phenomenon of church planting movements taking place throughout the world. We also explore the implications of these factors for multiplying churches in today's inner cities. At a time when our definitions of the Church have become more and more individualized, this study analyzes church plant and growth theories as they relate to the more communal Nicene-based marks of church life. Learn how a new understanding of church plant movements worldwide may help us trigger the greatest harvest of souls among the world's urban poor! A summary of the key elements of church planting movements across the globe, this study highlights how to learn from such movements in order to ignite explosive, dynamic, and reproducing movements in the American inner city.
TUMI Satellites
This course may be applied toward Christian Ministry or Urban Mission, TUMI course # U2-221. If you are a satellite of TUMI, you also have access to a syllabus for this course that allows you to offer this course to your students for credit.
Required Textbooks: Revolution, George Barna | Church Planting Movements, David Garrison | House Church Networks, Larry Kreider | A Biblical Church Planting Manual from the Book of Acts, Marlin Mull
Purchase Resource Kit (includes Workbook, audio in Mp3 format [8 hours])
Purchase Student Workbook
Purchse Kindle version of Winning the World
Course Syllabus, Quizzes, Exams and Answer Key (TUMI Satellites only)
Go to TUMIStore
Return to Foundations Summary Page