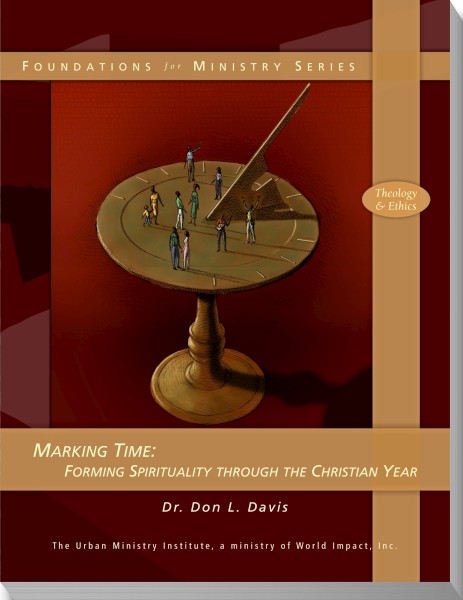 Marking Time:
Forming Spirituality through the Christian Year
In this workshop, we explore the origins and meaning of the Christian year, how it represents the profound yet simple remembrance and re-enactment of the life of Christ in real time during the calendar year. Beginning with an overview of the Bible's teaching in connection to time and history, the workshop explores the dominant view of the atonement, Christus Victor, which reigned in the ancient Church for a 1,000 years, and how this dynamic vision of Jesus' victory over sin and death was captured in the worship of the Church in the Church Year.
TUMI Satellites
This course may be applied toward Theology and Ethics or Christian Ministry or Urban Mission, TUMI course # T2-625. If you are a satellite of TUMI, you also have access to a syllabus for this course that allows you to offer this course to your students for credit.
Required Textbooks: Welcome to the Church Year: An Introduction to the Seasons of the Episcopal Church, Vicki K. Black | The New Handbook of the Christian Year, Hoyt L. Hickman and Don E. Saliers | Ancient Future Time, Robert Webber
Purchase Resource Kit (includes Workbook, audio in Mp3 format [8 hours])
Purchase Student Workbook
Purchase Kindle version of Marking Time
Course Syllabus, Quizzes, Exams and Answer Key (TUMI Satellites only)
Go to TUMIStore
Return to Foundations Summary Page