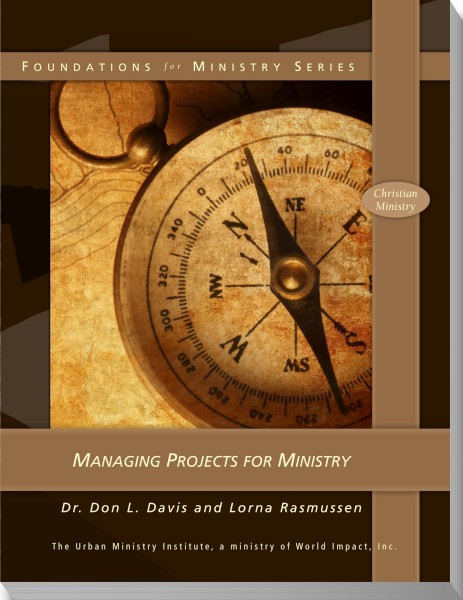 Managing Projects for Ministry

The ability to manage projects is an import tool in all forms of urban ministry. Without a knowledge of how to define, plan, implement, and review projects, urban ministers can waste enormous amounts of time, money, and effort. This course is specifically designed to introduce urban Christian workers, ministers, and pastors with the basic concepts of project management as it applies to doing effective ministry in the city.
TUMI Satellites
This course may be applied toward Theology and Ethics or Christian Ministry or Urban Mission, TUMI course # C2-151. If you are a satellite of TUMI, you also have access to a syllabus for this course that allows you to offer this course to your students for credit.
Required Textbooks: Project Management for Dummies, Stanley E. Portny | The Heroic Venture, Don Allsman
Purchase Resource Kit (includes Workbook, audio in Mp3 format [8 hours], one copy of The Heroic Venture)
Purchase Student Workbook
Purchase Kindle version of Managing Projects for Ministry
Course Syllabus, Quizzes, Exams and Answer Key (TUMI Satellites only)
Go to TUMIStore
Return to Foundations Summary Page