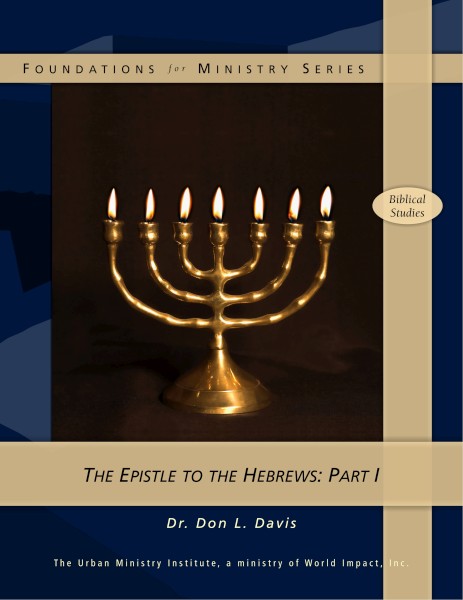 The Epistles to the Hebrews
Part I
The study of Hebrews is one of the most important studies in Scripture. As a matter of fact, we have selected the book of Hebrews at the Institute as the book that ties both Old and New Testament together in the person and work of Jesus. Hebrews is significant for many reasons. First, it establishes Jesus' divinity as God's Son and Heir. Second, it shows his fulfillment and superiority over the key Old Testament characters of faith -- Moses, Joshua, and Aaron, among others. Perhaps the most important reason is its great detail about the sufficiency and superiority of Christ. This course brings into clear focus the heart message of the Christian faith and its theology. All that God has revealed to us has been in order to show us Christ. Christ is magnificent.
TUMI Satellites
This course may be applied toward Biblical Studies, TUMI course # B2-141. If you are a satellite of TUMI, you also have access to a syllabus for this course that allows you to offer this course to your students for credit.
Required Textbooks: To Understand the Bible Look for Jesus, Norman Geisler | Hebrews: A Call to Commitment, William L. Lane | New Bible Commenary, G. J. Wenham, ed. Et. Al.
Purchase Resource Kit (includes Workbook, audio in Mp3 format [16 hours])
Purchase Student Workbook
Purchase Kindle version of Hebrews, Part I
Course Syllabus, Quizzes, Exams and Answer Key (TUMI Satellites only)
Go to TUMIStore
Return to Foundations Summary Page