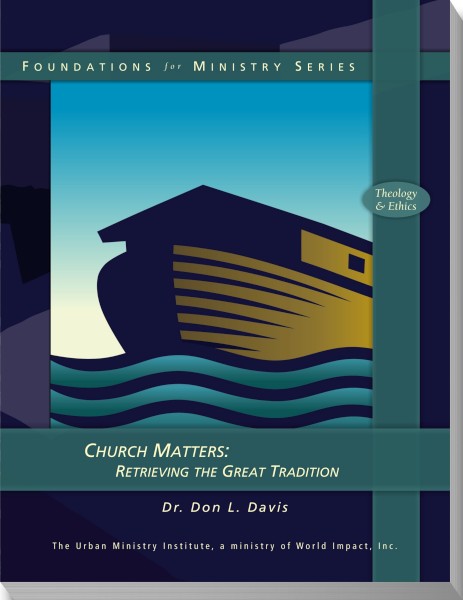 Church Matters
Retrieving the Great Tradition
Be renewed and revived as you rediscover the power of the living biblical tradition of the Church, anchored in the person and work of Jesus Christ. Throughout its history, the Church has proven that God's unique plan can unfold even in the face of schism and persecution. Such wisdom is critical to renew and revive the urban church today. Strengthen your faith by learning afresh the lessons of spiritual, worship, and mission from a study of the history of the Church!
TUMI Satellites
This course may be applied toward Theology and Ethics or Christian Ministry or Urban Mission, TUMI course # T2-640. If you are a satellite of TUMI, you also have access to a syllabus for this course that allows you to offer this course to your students for credit.
Required Textbooks: Church History: An Essential Guide, Justo L. Gonzalez | Church History in Plain Language, 3rd Edition, Bruce L. Shelley | Turning Points: Decisive Moments in the History of Christianity, 2nd Ed., Mark A. Noll
Purchase Resource Kit (includes Workbook, audio in Mp3 format [8 hours])
Purchase Student Workbook
Purchase Kindle version of Church Matters: Retrieving the Great Tradition
Course Syllabus, Quizzes, Exams and Answer Key (TUMI Satellites only)
Go to TUMIStore
Return to Foundations Summary Page